in which yesung feels phantoms, b1a4 celebrates, daniel gets its third win, monsta x brings the flavor & more
read on, stans, read on
Junho of 2PM posed for GQ Korea.
---
3YE returned to Music Bank with Stalker.
---
AB6IX released a second teaser for Close.
---
Ailee released a track list for her upcoming comeback.
---
ASTRO was back on Music Bank with ONE.
---
B1A4 celebrated their 10-year anniversary by releasing a new music video called 10 Times.
---
BAE173 continued their comeback with a stage of Loved You on Countdown.
---
As if it's your last became BLACKPINK's fourth music video to surpass 1 billion views on YouTube.
---
BTS became the face of Louis Vuitton.
---
Checkmate performed You on Music Bank.
---
CIX took us behind the scenes of their album cover photoshoot.
---
DKB gave a bold performance of ALL IN on Music Bank.
---
DONGKIZ performed Universe on Simply K-Pop for the first time.
---
Baekhyun of EXO released a remix video for Bambi.
---
(G)I-DLE released a prologue video for their upcoming single.
---
Hyungwoo of GIFT covered NU'EST's Inside Out.
---
Jay B of GOT7 posed for Beauty+, and Jackson Wang graced the pages of Harper's Bazaar.
---
Hot Issue released a teaser for their debut MV GRATATA and performed a cover mix for 1theK.
---
Yuna of ITZY starred in a new teaser video.
---
IZ*ONE and Soyou released a performance video for ZERO:ATTITUDE.
---
Kang Daniel took home his third win for Antidote with the song racking up 6,156 points on Music Bank.
---
Kassy released a teaser for her upcoming music video.
---
Lightsum appeared in a first teaser photo. The group will debut under Cube Entertainment sometime in the next two months.
---
Lucy performed several songs on Cool Live, including a cover of Golden Child's ONE (Lucid Dream).
---
LUNARSOLAR's first comeback continued with a performance of DADADA on Music Bank.
---
Wheein of MAMAMOO performed water color on Music Bank. She also posed for Singles Magazine.
---
MIRAE performed We Are Future on Simply K-Pop.
---
MONSTA X released a music video for their new Japanese song Flavors of Love.
---
Sohee of Nature performed Untuk Apa on Simply K-Pop.
---
Renjun and Jisung of NCT got spicy in new teaser images.
---
NU'EST performed Inside Out and Don't Wanna Go on Music Bank for the first time. They also lined up for a relay version of their single. Minhyun appeared in a photoshoot for W Magazine, and Baekho posed for Arena.
---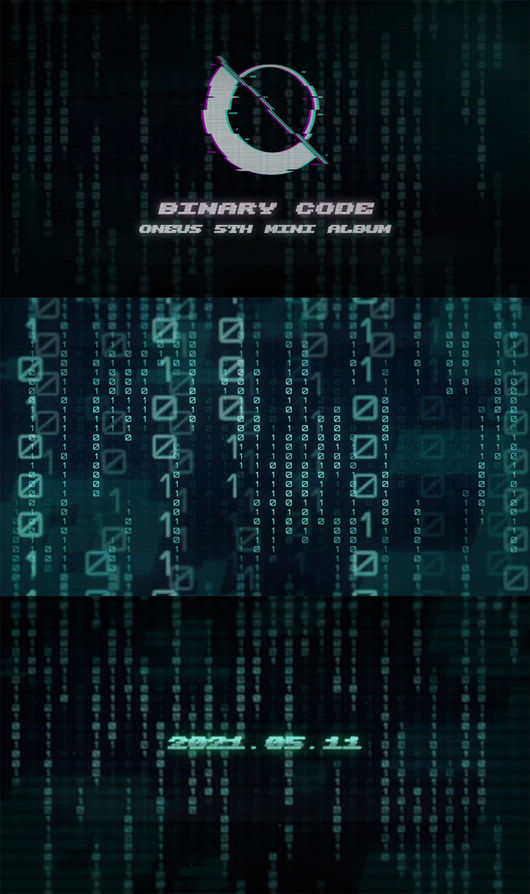 ONEUS shared a teaser image for their upcoming comeback.
---
ONF released new teaser images.
---
OnlyOneOf was back on Music Bank and Simply K-Pop with performances of libidO.
---
P1Harmony performed Reset and Scared on Music Bank for the first time.
---
Hoshi of SEVENTEEN posed for Esquire.
---
STAYC was back on Music Bank with ASAP. They also performed the song and a stage of So What on Simply K-Pop.
---
Yesung of Super Junior released a new music video for his song Phantom Pains.
---
T1419 wore blue and black for a Simply K-Pop stage of EXIT.
---
UP10TION hit the Music Bank stage with a performance of 5K.
---
Dayoung of WJSN went on hiatus due to health concerns.
---
woo!ah! announced plans for a May comeback.
---
Yoon Jisung appeared on Music Bank for a stage of Love Song. He also performed the song and Night Walk on Simply K-Pop and released a visual cam of his new single.
---
---
ab6ix astro ATEEZ baekhyun blackpink bts chung ha cix cravity dreamcatcher DRIPPIN exo gidle golden child got7 hoppipolla ikon itzy iu Kang Daniel mamamoo MCND mirae MONSTA x nct Oh My Girl Oneus ONF OnlyOneOf Pentagon PIXY Purple Kiss Red Velvet Seventeen SHINEE stray kids Super Junior T1419 TRI.BE Twice Up10TION Verivery Victon WEi WJSN