in which dongkiz is out of this world, mcnd & verivery dance together joy asks a musical question more
read on, stans, read on
3YE returned to Countdown with Stalker.
---
AB6IX put on PJs for a new teaser photos.
---
A.C.E. teased their new MV.
---
Suhyun of AKMU teamed up with kband Lucy for the new song Love Me Love You.
---
ASTRO got their third music show win for ONE with the song racking up 9,097.
---
ATEEZ performed Symphony Number 9 from the Wonderland on Kingdom. The boys ranked first after the first round. The rest of the lineup was in order: Stray Kids, The Boyz, BTOB, iKON and SF9. In other news, San was honored by his hometown Namhae and named their official promotional ambassador.
---
AWEEK
BAE173 brightened up the Countdown stage with a performance of Loved You.
---
BI shared that the name of his fandom is officially ID.
---
The Boyz released a bold video entitled Be Your Own King.
---
Boy with Luv by BTS became the fastest kpop boy group MV to reach 1.2 billion views with it taking two years, two days, and 15 hours for the video to reach the milestone. Also, Suga became only the second ever Korean male soloist to get more than 10 million views on YouTube.
---
CHEEZE released a fun new music video for LOSER.
---
Cube Entertainment released a teaser video for an upcoming kpop group called LIGHTSUM.
---
DONGKIZ came dancing back with Universe.
---
DRIPPIN suited up for a Countdown stage of Young Blood.
---
DVWN performed Yeonnam-dong on Countdown.
---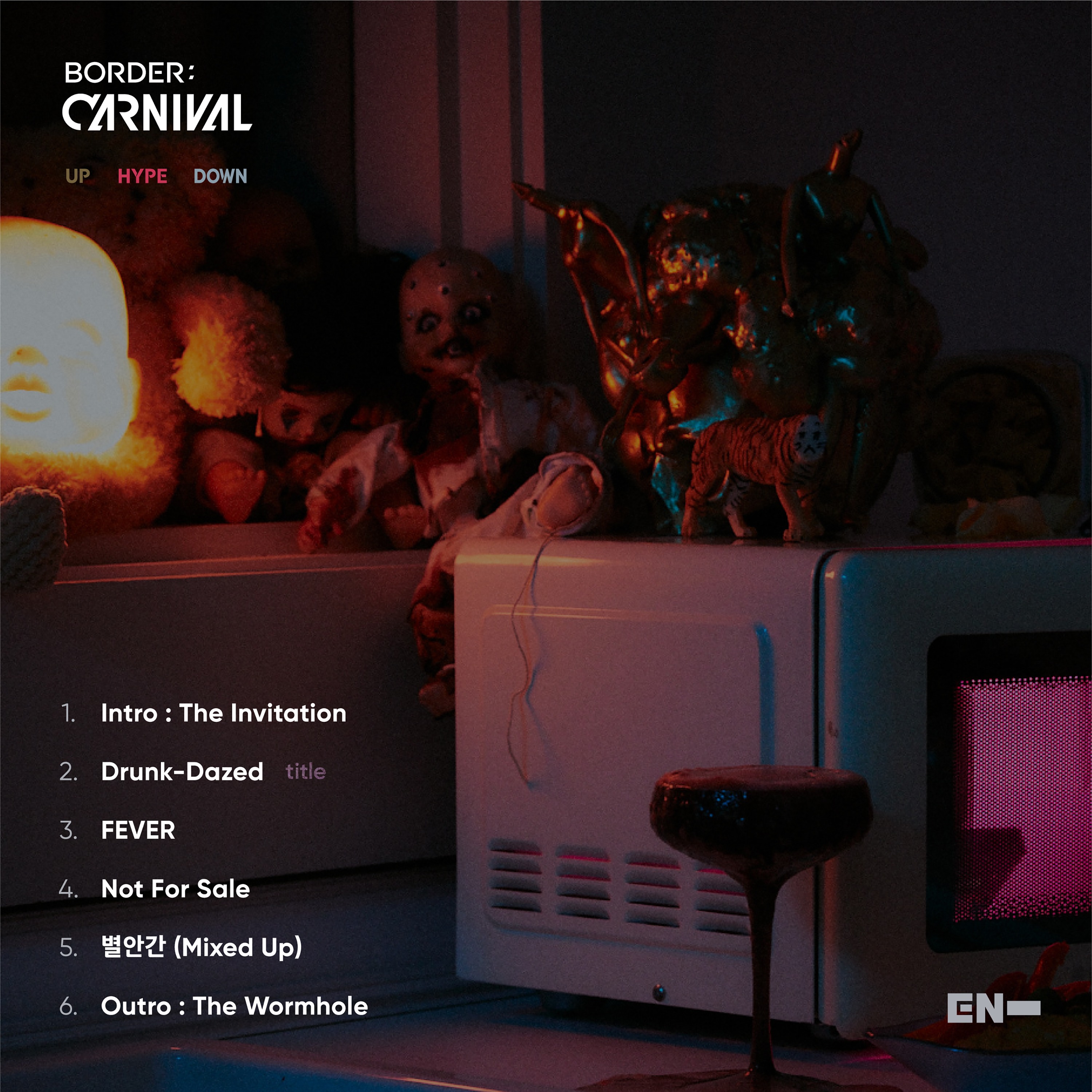 ENHYPEN shared the track list for their new album.
---
Dain, Yebin, & Yewon of Hot Issue posed for debut promo photos.
---
IU released a music video for Epilogue.
---
JO1 performed Born to Be Wild for Be Original.
---
Kang Daniel gave his first Countdown performance of Antidote.
---
Kim Jaehwan and his guitar took to the Countdown stage with I Wouldn't Look for You.
---
Lee Eunsang released a cover of Aloha.
---
LUNARSOLAR hit the Countdown stage with DADADA.
---
Wheein of MAMAMOO wore all blue for her first Countdown performance of water color. She also performed an It's Live version of the song.
---
MCND and VERIVERY teamed up for a stage of Love Equation.
---
MIRAE performed We Are Future on Countdown for the first time.
---
Renjun and Chenle of NCT released a song called A New Beginning.
---
NU'EST released a teaser for their MV Inside OUT.
---
ONF shared the track list for their upcoming album.
---
OnlyOneOf wore lavender for a stage of libidO on Countdown.
---
P1Harmony teased their upcoming MV.
---
Joy of Red Velvet released a performance clip for her new OST, Why Is Love Never Easy? In other news, Wendy performed When this Rain Stops and Like Water on Countdown. Plus, the group's Russian Roulette became the group's third MV to surpass 200 million views on YouTube.
---
Sejeong brought her shining smile and her choreo for Warning to the Countdown stage.
---
SF9 performed Jealous on Kingdom.
---
Key of SHINee was surprised to find himself in a news segment about green onions.
---
STAYC gave a world pop live performance for 1theK.
---
Stray Kids performed a stage combining Side Effects and God's Menu on Kingdom.
---
Yesung of Super Junior was confirmed to be preparing for a May solo comeback.
---
T1419 continued their first-ever comeback with a performance of EXIT on Countdown.
---
U-MIN released a dance MV for CRAZY.
---
Jinhyuk of UP10TION returned to Countdown with 5K.
---
Yoon of WINNER was back on Countdown with a stage of IYAH.
---
WJSN revealed a performance video for UNNATURAL.
---
Yoon Jisung filled up his bowl and our hearts with his new music video, Love Song. He also performed the song for the first time on Countdown.
---
---
And last but not least, here is the password for our GIVEAWAY
PEACH
You can enter it on our giveaway page
---
ab6ix astro ATEEZ baekhyun blackpink bts chung ha cix cravity dreamcatcher DRIPPIN exo gidle golden child got7 hoppipolla ikon itzy iu Kang Daniel mamamoo MCND mirae MONSTA x nct Oh My Girl Oneus ONF OnlyOneOf Pentagon PIXY Purple Kiss Red Velvet Seventeen SHINEE stray kids Super Junior T1419 TRI.BE Twice Up10TION Verivery Victon WEi WJSN