in which astro gets their second win, dvwn returns, jbj95 takes legal action, kei turns back time & more
read on, stans, read on
3YE did up their ties for a stage of Stalker on Show Champion.
---
AB6IX released soft pastel teaser photos.
---
ASTRO took home their second trophy for ONE, this time from Show Champion. Along with the stage for the single, they also performed All Good on the show.
---
BAE173 was back on Show Champion with a stage of Loved You.
---
DKB was back on Show Champion with ALL IN.
---
DRIPPIN was back on Show Champion with Young Blood.
---
Dvwn teamed up with lIlBOI for the song 연남동.
---
Hyungwoo of GIFT performed a bass cover of SHINee's Atlantis.
---
GreatGuys teased their upcoming MV for Touch by Touch.
---
Hoppipolla gave us a sneak peek of their upcoming Sketchbook performance.
---
Dana and Hyeongshin of Hot Issue posed for debut promo photos.
---
ITZY shared a vibrant teaser image.
---
IZ released a moving promo poster video.
---
JBJ95 filed a lawsuit to sever their contract with their label Star Road Entertainment, citing mismanagement issues.
---
Kang Daniel performed It's Live versions of Antidote and Save U. He also released a dance practice for his new single.
---
Kim Jaehwan strapped on his guitar for a Show Champion performance of I Wouldn't Look for You.
---
Kei of Lovelyz covered Taeyeon's Time Lapse for The Live.
---
LUNARSOLAR's comeback continued with a performance of DADADA on Show Champion.
---
MAJORS released new trailers for their upcoming comeback music videos.
---
Wheein of MAMAMOO released a Move REC performance version of water color. The single topped the Bugs real-time chart upon release, charted on Melon 24 Hits, Latest 24 Hits and Genie and was at the top of the iTunes charts in more than a dozen countries.
---
MIRAE performed We Are Future on Show Champion for the first time.
---
NTX continued their debut promotions with a performance of Kiss the World on Show Champion.
---
OnlyOneOf rocked denim for their Show Champion stage of libidO.
---
Purple Kiss gave a bold performance of Ponzona on Show Champion.
---
Sejeong was pretty in pink for her Show Champion stage of Warning.
---
SEVENTEEN released a teaser for their upcoming Japanese single.
---
SHINee's repackage album Atlantis topped the iTunes Top Albums charts in more than 25 countries.
---
STAYC took to the Show Champion stage with a performance of ASAP. They also pulled out the props for a Gap Crush performance of the song.
---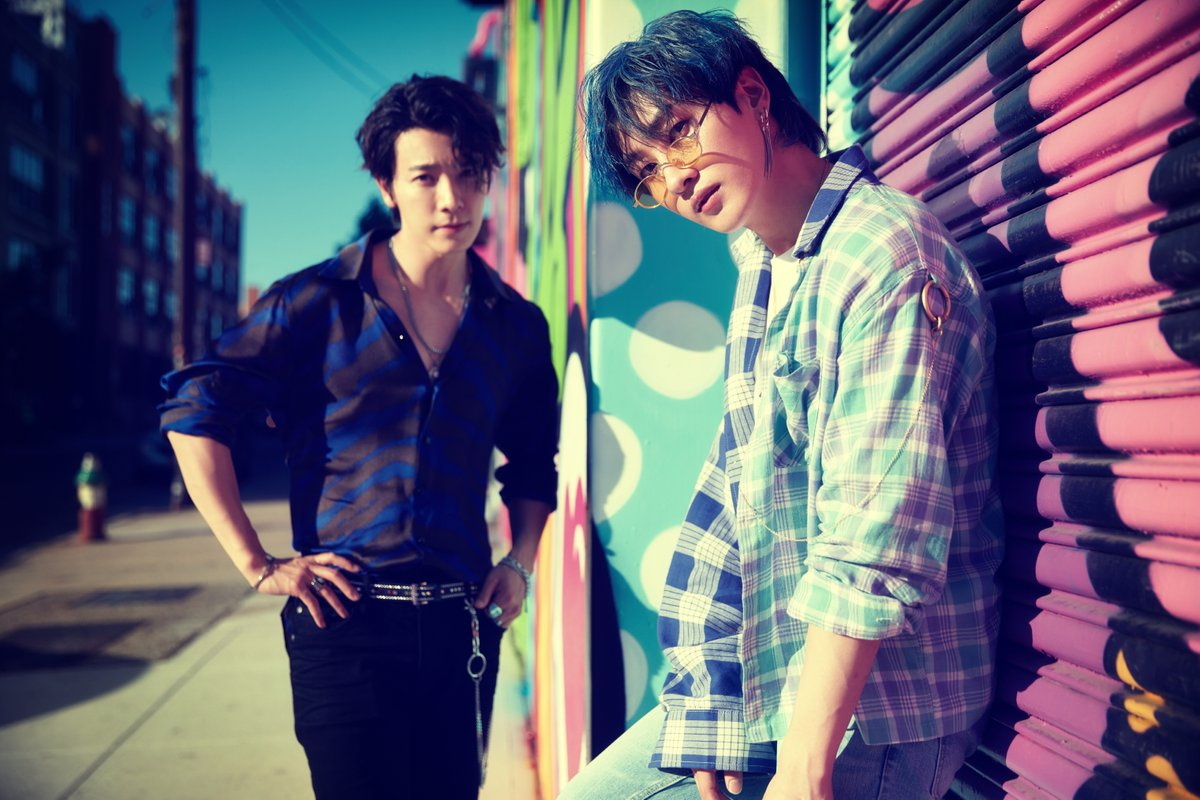 Eunhyuk and Donghae of Super Junior announced that they will be hosting a new music show for Naver.
---
T1419 was back on Show Champion with their stage for EXIT.
---
After School by WEEEKLY reached the number two spot on the Spotify Global Viral 50 Chart.
---
WJSN wore black for a Show Champion performance of UNNATURAL.
---
Yoon Jisung struck a pose for Dazed Magazine.
---
---
And last but not least, here is the password for our GET COLORFUL WITH KANG DANIEL GIVEAWAY
WANNABLE
You can enter it on our giveaway page
---
ab6ix astro ATEEZ baekhyun blackpink bts chung ha cix cravity dreamcatcher DRIPPIN exo gidle golden child got7 hoppipolla ikon itzy iu Kang Daniel mamamoo MCND mirae MONSTA x nct Oh My Girl Oneus ONF OnlyOneOf Pentagon PIXY Purple Kiss Red Velvet Seventeen SHINEE stray kids Super Junior T1419 TRI.BE Twice Up10TION Verivery Victon WEi WJSN