in which cravity wraps things up, jiho sings for sunday, shinee goes beyond, yujeong steps onto the mound & more
read on, stans, read on
Rosé of BLACKPINK returned to Inkigayo with On the Ground. She also celebrated 10 million TikTok covers with a WAP dance cover
---
Yujeong of Brave Girls threw out the first pitch at the Doosan Bears vs. KIA Tigers with Minyoung taking a swing.
---
BTS' new Japanese song Film Out topped all of the Oricon charts and 97 of the iTunes regional charts.
---
Ciipher took to the Inkigayo stage with I Like You.
---
CRAVITY officially concluded their comeback promo activities with an epilogue film.
---
DKB performed ALL IN on Inkigayo for the first time.
---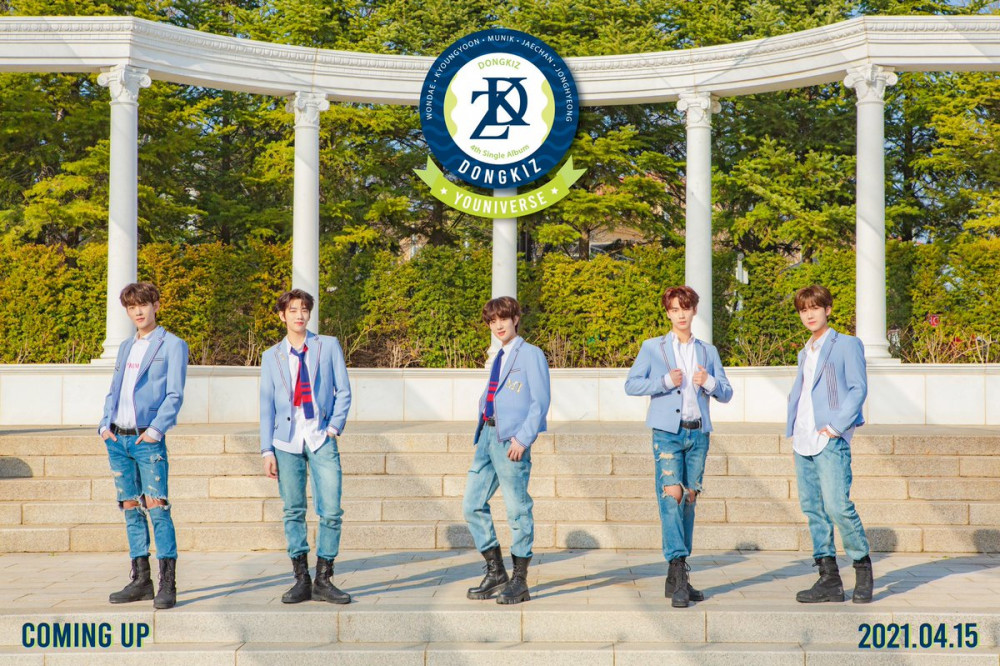 DONGKIZ released the first group photo for their upcoming comeback.
---
DRIPPIN made the next stop on their Young Blood comeback music show tour on the Inkigayo stage.
---
Ghost9 gave a bold performance of SEOUL on Inkigayo.
---
IU got her second win for LILAC on Inkigayo with the song scoring 7,521 points.
---
Kim Jaehwan released a lyric video of his duet with HYNN, which will appear on his new album.
---
MIRAE was back on Inkigayo with KILLA.
---
NTX gave their first debut Inkigayo performance, taking to the stage with Kiss the World.
---
NU'EST shared a mysterious teaser photo.
---
Jiho of Oh My Girl covered Maroon Five's Sunday in honor of her birthday.
---
PENTAGON gave another playful performance of DO or NOT on Inkigayo.
---
Purple Kiss continued their debut promotions with an Inkigayo stage of Ponzona.
---
Sejeong brought Warning to the Inkigayo stage for the first time. She also did a relay version of the stage.
---
SHINee gave their first-ever online concert.
---
Eunhyuk and Donghae of Super Junior released a new version of Gloomy in celebration of Eunhyuk's birthday.
---
T1419 gave their first Inkigayo comeback performance on with EXIT.
---
Naeyeon of Twice starred in a new promo video.
---
WEEEKLY gave a sweet performance of After School on Inkigayo.
---
Yoon of WINNER performed two stages on Inkigayo: IYAH and Better, a duet with Mino.
---
WJSN performed Unnatural and Last Dance on Inkigayo for the first time.
---
WOODZ was back on Inkigayo with FEELS LIKE.
---
And last but not least, here is the final password for our BAEKHYUN GIVEAWAY
SUPERM
You can enter it on our giveaway page
---
ab6ix astro ATEEZ baekhyun blackpink bts chung ha cix cravity dreamcatcher DRIPPIN exo gidle golden child got7 hoppipolla ikon itzy iu Kang Daniel mamamoo MCND mirae MONSTA x nct Oh My Girl Oneus ONF OnlyOneOf Pentagon PIXY Purple Kiss Red Velvet Seventeen SHINEE stray kids Super Junior T1419 TRI.BE Twice Up10TION Verivery Victon WEi WJSN