in which ateez and dreamcatcher sing in japanese, changmin & seungmin do a duet, rosé scores her first win & more
read on, stans, read on
Eunwoo of ASTRO posed for W Magazine's cameras.
---
ATEEZ released a new album featuring Japanese versions of many of their singles as well as a new song entitled STILL HERE. They also released a visual cam of I'm the One.
---
BAE173 gave a whirlwind dance cover performance for 1theK and released pastel promo photos.
---
BDC was back on Show Champion with Moon Rider.
---
Rosé of BLACKPINK took home the trophy on Show Champion with On the Ground.
---
Brave Girls was back on Show Champion, performing Rollin.
---
Dynamite of BTS became their fastest video to reach 950 million views, making the achievement in approximately seven months and three days.
---
Ciipher made their show champion debut, performing I Like You.
---
Sorn of CLC took us behind the scenes of her music video for Run.
---
DRIPPIN hit the Show Champion stage with Young Blood and Fate.
---
DREAMCATCHER released a Japanese mini album. You can stream the title track above.
---
Baekhyun of EXO gave us a peek of his upcoming MV.
---
Ghost9 sported yellow sashes and gleaming chains for their Show Champions stage of Seoul.
---
G-REYISH pulled out pink for a Show Champion performance of Blood Night.
---
Hot Issue introduced three new members: Yewon, Yebin and Dain.
---
Sungkyu of Infinite wore white in new comeback promo photos.
---
IU joined forces with Gucci for a gorgeous photoshoot in W Magazine.
---
IZ*ONE released a trailer for their upcoming MV for the "Rewind : Blossom" project.
---
Kangta of H.O.T. suited up for the MV for his new song, Freezing.
---
Kim Jaehwan of Wanna One hit the skatepark for new comeback teaser photos.
---
LUNARSOLAR released playful new promo videos for their upcoming comeback.
---
MIRAE made their Show Champion debut with KILLA. The group also announced that they had the highest first week album sales of any kpop rookie group to debut in 2021 with 26,000 copies sold.
---
Nayoung of I.O.I. released a new OST.
---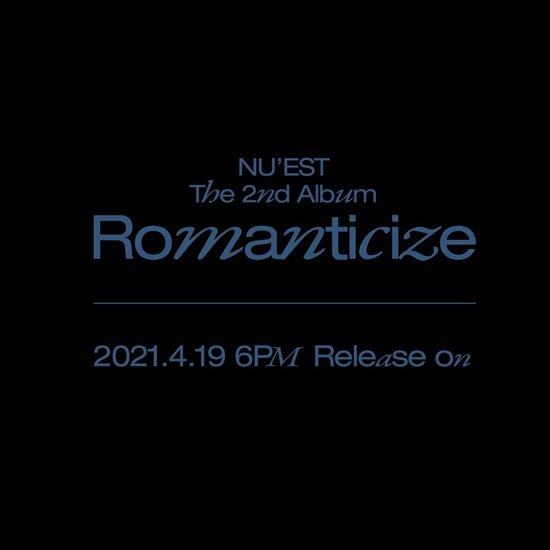 NU'EST announced the date for their comeback: April 19, 2021.
---
OMEGA X gave us a peek at their 11th and final member, who appears to be Jinwoo of 1TEAM.
---
PENTAGON released a special clip of DO or NOT. They also performed the song on Show Champion and for It's Live.
---
PIXY released a new video for WINGS.
---
Purple Kiss made their show champion debut, performing Ponzona.
---
Wendy of Red Velvet confirmed that her solo debut mini album will be released on April 5, 2021.
---
Sejeong of I.O.I. released an audio sampler for her upcoming CD.
---
Jun of SEVENTEEN performed his song Crow in a special clip.
---
Soyeon of T-ARA performed her song Interview on Show Champion.
---
Seungmin and Changbin of Stray Kids teamed up for a song entitled 조각.
---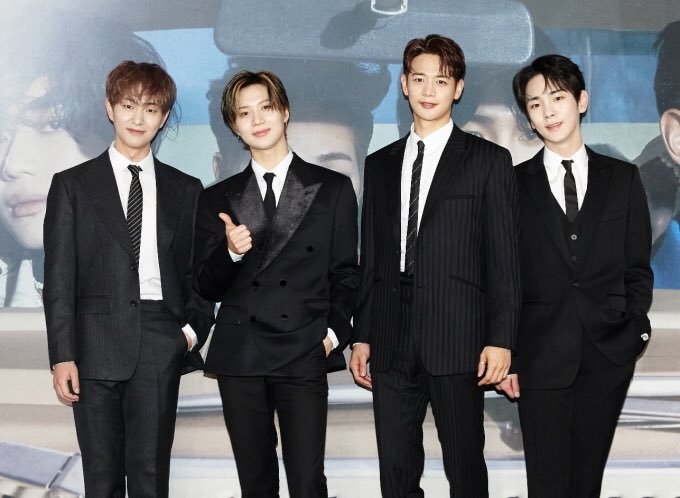 SHINee announced that they'll be back in April with a repackage of their latest album.
---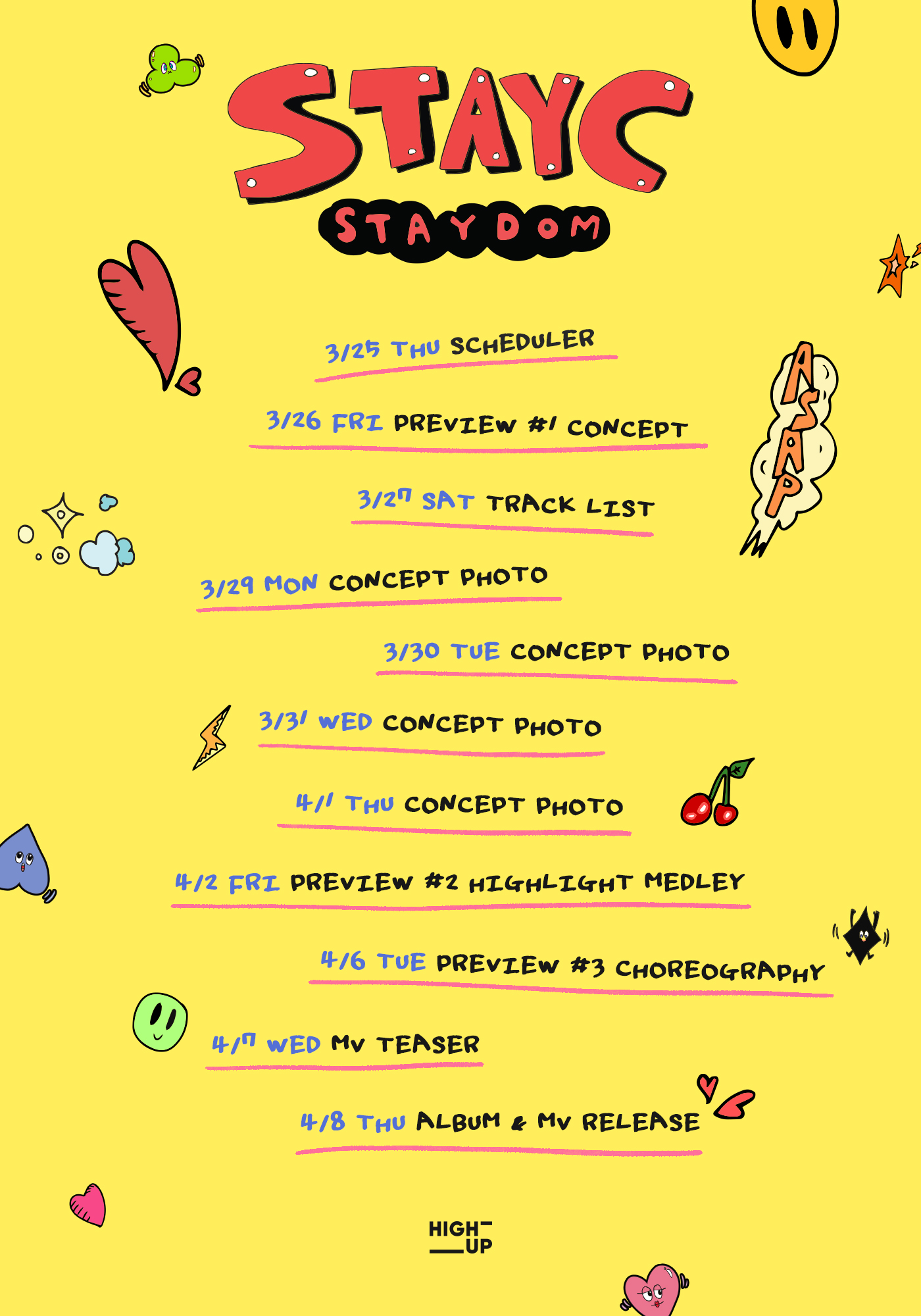 STAYC set the schedule for their upcoming comeback.
---
Super Junior released an SJ Global Inc teaser.
---
T1419 shared two new group photos for their first-ever comeback.
---
Yunho of TVXQ! has opted to drop out of his MC spot for Kingdom while investigations continue into his violation of social distancing laws continues. Changmin will be the sole host of the show.
---
VERIVERY's comeback promotions continued with a performance of Get Away on Show Champion.
---
WEEEKLY performed dance covers of popular girl group songs.
---
WEi gave another bold performance of All or Nothing, this time on Show Champion.
---
Yoon of WINNER gave us a look at the set for his upcoming MV.
---
WJSN shared a beautiful blue group photo as well as individual teaser photos for Luda, Soobin, Yeonjung, Eunseo and Seola.
---
WOODZ gave Show Champion fans a double treat with a performance of FEEL LIKE and TOUCHE.
---
And last but not least, here is the password for our SPRING FORWARD WITH PENTAGON GIVEAWAY
CUBE
You can enter it on our giveaway page
---
ab6ix astro ATEEZ baekhyun blackpink bts chung ha cix cravity dreamcatcher DRIPPIN exo gidle golden child got7 hoppipolla ikon itzy iu Kang Daniel mamamoo MCND mirae MONSTA x nct Oh My Girl Oneus ONF OnlyOneOf Pentagon PIXY Purple Kiss Red Velvet Seventeen SHINEE stray kids Super Junior T1419 TRI.BE Twice Up10TION Verivery Victon WEi WJSN