in which brave girls gets win number five, bi returns charitably, jackson wang & stray kids unveil new collabs & more
read on, stans, read on
10cm gave a special performance for Dingo Music.
---
ATEEZ returned to Music Bank with a fiery performance of Fireworks.
---
BDC continued their comeback promotions with a stage of Moon Rider on Music Bank.
---
B.I., formerly of iKon released a digital mini album and an animated video for the title song Midnight Blue. All proceeds from the album will be donated to charity.
---
Jennie of BLACKPINK swung into a new soju commercial.
---
Brave Girls took home their fifth win for ROLLIN, taking first place on Music Bank.
---
Cheetah released a performance version of Villain.
---
Ciipher made their Music Bank debut with I Like You.
---
CRAVITY sported white for their Music Bank performance of Bad Habits.
---
Young K of Day6 released a moving cover of John Lennon's Imagine.
---
DKB shared two new group teaser images for their upcoming comeback.
---
Kyoungyoon and Jaechan of DONGKIZ teamed up for a cover dance of Kai's Mmmh.
---
DRIPPIN performed Young Blood on Music Bank for the first time.
---
DoPaMine returned with survive(죽지마).
---
Baekhyun of EXO established the mood for his upcoming solo album.
---
Fishingirls performed Fishing King on Simply K-Pop.
---
Jackson Wang of GOT7 teamed up with Thai singer Afgan for a new song entitled M.I.A.
---
G-REYISH continued their comeback with a Simply K-Pop stage of Breath.
---
Yeji of ITZY showed off her dancing skills with a dance cover of River.
---
Sakura of IZ*ONE released a cover of D.O.'s That's Okay.
---
Jessi gave her first Music Bank performance of What Type of X.
---
KEEMBO performed Inside on Simply K-Pop.
---
Kingdom gave an epic performance of Excalibur on Simply K-Pop.
---
Lucy performed Hero and Farther and Farther on All That Music.
---
Shownu of MONSTA X teamed up with MOSCHINO for a whimsical Elle photo shoot.
---
MY.st performed DAZZLE on Simply K-Pop for the first time.
---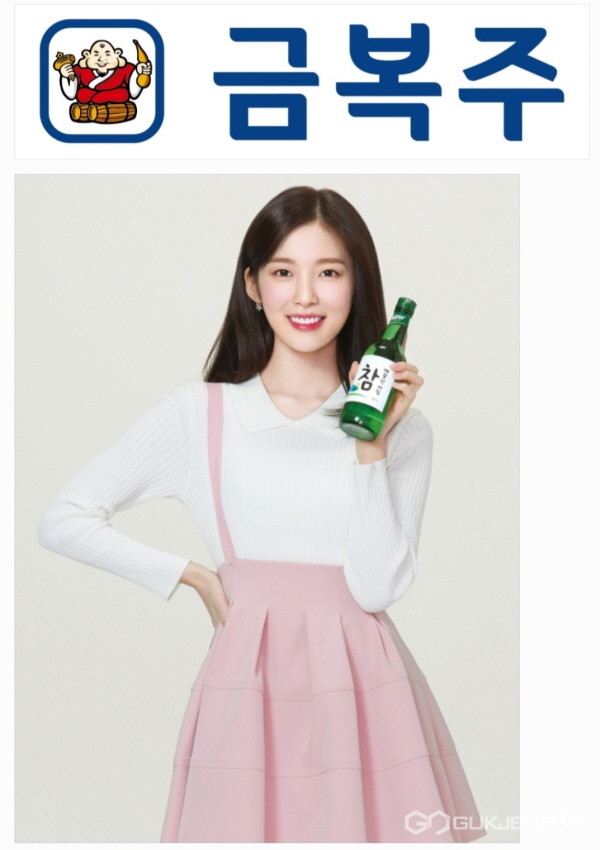 Arin of Oh My Girl became the face of Kumbokju's soju brand New Cham.
---
OMEGA X released another teaser video, prompting speculation that GUN from ENOi is among the members. So far, the other members are believed to be Sangyeom of Seven O Clock, J-Kid of ENOi, Jaehan of Spectrum, Yechan of 1THE9 and Taedong, a former contestant on Produce 101.
---
ONF took to the Music Bank stage for a performance of Beautiful Beautiful. They also showed off their linguistic skills with ROLLIN.
---
OnlyOneOf put out a new promotional image ahead of their upcoming comeback.
---
PENTAGON shared a choreography video for DO or NOT. They also performed the stage on Music Bank.
---
Lola of PIXY was the focus of a new video. Plus, the entire group performed Wings on Simply K-Pop.
---
Purple Kiss made their Music Bank debut, performing Ponzona on Music Bank. The girls also did a Gap Crush version of the song.
---
QODES revealed another dance practice video for BE ME.
---
Jun of SEVENTEEN took us behind the scenes of the music video shoot for Boarding Gate.
---
SHINee showed off their soft sides in a photo shoot for ALLURE.
---
SLEEQ performed Go So Hard on All That Music.
---
Somi ushered in spring with a photoshoot for DAZED magazine.
---
Stray Kids teamed up with Alesso and CORSAK for the new song Going Dumb.
---
Super Junior showed off two stages on Music Bank: Burn the Floor and House Party.
---
T1419 shared the schedule for their first comeback.
---
Soyeon of T-ARA announced an upcoming solo comeback.
---
Fancy became TWICE's fifth music video to gain more than 400 million views on YouTube.
---
U-KISS gave an It's Live performance.
---
VERIVERY gave another bold performance of Get Away, this time on Music Bank.
---
WayV released a performance stage version of Kick Back with all seven members.
---
WEEEKLY performed After School on Music Bank for the first time. The also did a special performance version of the song for 1theK. In other news, their album racked up initial record sales of 13,000, setting a new record for the group.
---
WEi wore red for a bold stage of All or Nothing on Music Bank. They also performed the song on Simply K-Pop.
---
Yoon of WINNER shared a teaser image for his upcoming solo comeback.
---
Exy, Dayoung, Dawon, Yeoreum and Bona of WJSN went glam for new teaser images.
---
Wonho wore cool blue for an ELE photo shoot.
---
WOODZ brought Feel Like to Music Bank for the first time.
---
W.O.W. continued their debut promotions with a performance of Miss U on Simply K-Pop.
---
And last but not least, here is the password for our GET GROUNDED WITH ROSE´GIVEAWAY
AUCKLAND
You can enter it on our giveaway page
---
ab6ix astro ATEEZ baekhyun blackpink bts chung ha cix cravity dreamcatcher DRIPPIN exo gidle golden child got7 hoppipolla ikon itzy iu Kang Daniel mamamoo MCND mirae MONSTA x nct Oh My Girl Oneus ONF OnlyOneOf Pentagon PIXY Purple Kiss Red Velvet Seventeen SHINEE stray kids Super Junior T1419 TRI.BE Twice Up10TION Verivery Victon WEi WJSN