in which baekhyun & doyoung team up, rosé gets off the ground, minho gets an acting win & more
read on, stans, read on
ASTRO sent out a romantic invitation to their virtual fan meet on March 29, 2021.
---
ATEEZ got fiery on the Music Bank stage with Fireworks.
---
BDC performed Moon Rider on Music Bank for the first time.
---
Rosé of BLACKPINK made her solo debut with On the Ground.
---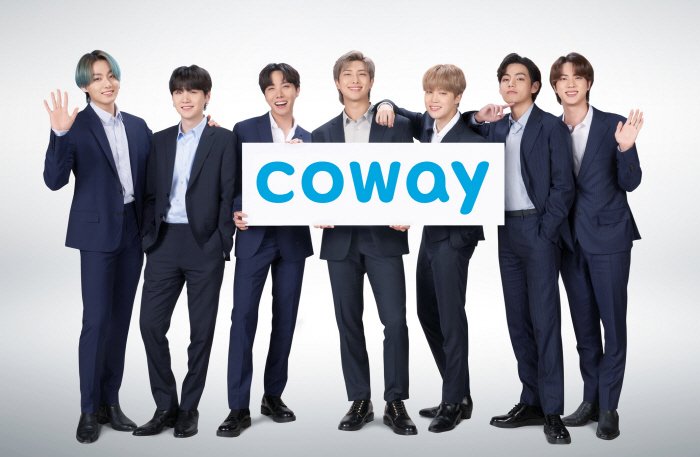 BTS is now the face of Conway rentals.
---
Brave Girls continued with their music show rounds, performing Rolling.
---
Cheetah covered EXO's Monster and did a live band performance of Villain.
---
Ciipher gave us a peek at their upcoming debut music video.
---
CRAVITY brought their post-promotion track Bad Habits to Music Bank.
---
DRIPPIN released a trailer for their upcoming comeback.
---
DREAMCATCHER shared a self-made MV for Poison Love.
---
DPR IAN released his new album with music video Nerves.
---
Ghost9 made the Music Bank debut of Seoul.
---
YoonA of Girls' Generation won the Cinematographers' Choice Popularity Award at the 40th Golden Cinema Film Festival.
---
G-REYISH donned royal blue for their Music Bank stage of Breath and white when they reprised the performance on Simply K-Pop.
---
IU got her ninth music show win for Celebrity, racking up 4,456 points on Music Bank.
---
Jessi got colorful in new teaser images.
---
KEEMBO gave Simply K-Pop a double feature, performing Voodoo and Inside.
---
Kingdom looked regal, performing Excalibur on Simply K-Pop.
---
Lucy performed a number of songs on Cool Live.
---
Solar of MAMAMOO announced the release of her latest OST, due out on Sunday.
---
MCND went retro for their Music Bank stage of Not Over.
---
Khael of MIRAE took his turn as the subject of a debut teaser video.
---
MY.st released a sneak peek of their upcoming MV Dazzle.
---
Doyoung of NCT and Baekhyun of EXO released a beautiful new song entitled Doll. In other news, NCT127 topped the Oricon album chart with Loveholic.
---
Ren of NU'EST starred in a new teaser video.
---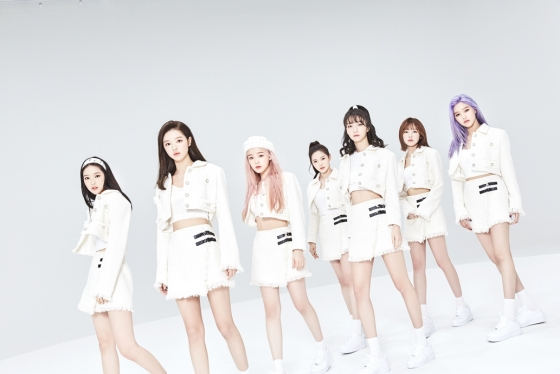 Nonstop by Oh My Girl surpassed 100 million streams on Gaon and was added to their Platinum Certification List.
---
ONF buttoned up their red jackets for a Music Bank stage of Beautiful Beautiful. They also performed the song on Simply K-Pop. In other news, their new single topped the Gaon's Weekly Download Chart.
---
Dia of PIXY released a cover of Tango. In other news, PIXY returned to Music Bank with Wings. They performed the song on Simply K-Pop as well.
---
Purple Kiss shared the full teaser for their debut MV Ponzona.
---
QODES have released a dance practice for OTW.
---
SHINee took us behind the scenes of their Don't Call Me Be Original shoot, and the group announced plans for an online concert for April 4, 2021. In other news, Minho won a Jury's Special Award at the 40th Golden Cinema Film Festival.
---
Super Junior shared another trailer for their upcoming MV House Party.
---
TRI.BE gave off cheerleader vibes with their Music Bank performance of DOOM DOOM TA and showed off their multilingual talents with Rollin.
---
VERIVERY rocked leather for a stage of Get Away. They also appeared on Simply K-POP.
---
WayV performed Kick Back on Music Bank. Winwin and Lucas were not present as they are following China's quarantine rules. They also released a relay dance version of the song.
---
WEEEKLY showed off their vocal talents, performing covers for 1theK.
---
WEi was back on Music Bank with All or Nothing and performed the stage on Simply K-Pop.
---
WOW performed their song Miss U on Simply K-POP.
---
And last but not least, here is the password for our KICK OFF MARCH WITH WAYV GIVEAWAY
NCTZEN
You can enter it on our giveaway page
---
ab6ix astro ATEEZ baekhyun blackpink bts chung ha cix cravity dreamcatcher DRIPPIN exo gidle golden child got7 hoppipolla ikon itzy iu Kang Daniel mamamoo MCND mirae MONSTA x nct Oh My Girl Oneus ONF OnlyOneOf Pentagon PIXY Purple Kiss Red Velvet Seventeen SHINEE stray kids Super Junior T1419 TRI.BE Twice Up10TION Verivery Victon WEi WJSN