in which cravity makes a bold return, ghost9 sings about seoul, hyojung & hyojin think spring & more
read on, stans, read on
ABOUT U made their first Countdown performance of Time to Shine.
---
aespa took us behind the scenes of their DAZED photo shoot.
---
Hyejeong of AOA and Seungwoo of VICTON were announced as the stars of the upcoming web drama When Your Hashtag Calls Me.
---
ASTRO announced that their comeback date is April 5, 2021. That's one day after my birthday, and a very thoughtful gift that Starship has decided to give me.
---
ATEEZ came boldly back to Countdown with Fireworks.
---
Azer recently debuted with the song Elegante.
---
CNU of B1A4 was cast as the lead in the musical Gwangju.
---
BDC gave the first Moon Rider Countdown performance of their comeback.
---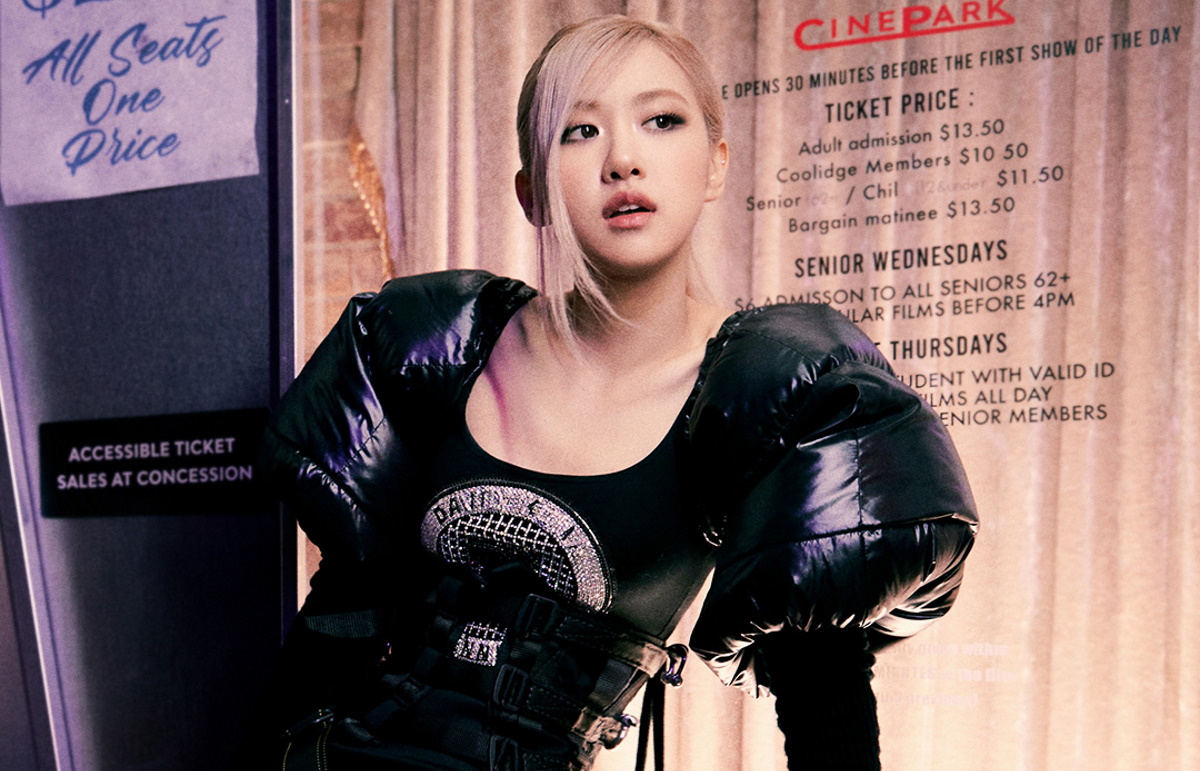 Rosé of BLACKPINK posed for a new teaser poster.
---
Brave Girls performed Rollin, which has made a return to the charts in recent weeks. They also performed a relay dance of the song.
---
Younghoon of The Boyz released a cover of Say Something by A Great Big World.
---
BTS topped IFPI's Global Artist, Global Album All Format and Global Album sales chart.
---
Sorn of CLC shared that she will soon be releasing a solo song.
---
Cookie, a new girl group from HR Entertainment, will debut on March 15. The average age of the members is 13, likely making them one of the youngest groups.
---
CRAVITY released a charismatic new MV for Bad Habits.
---
Demian performed a live version of LOVE%.
---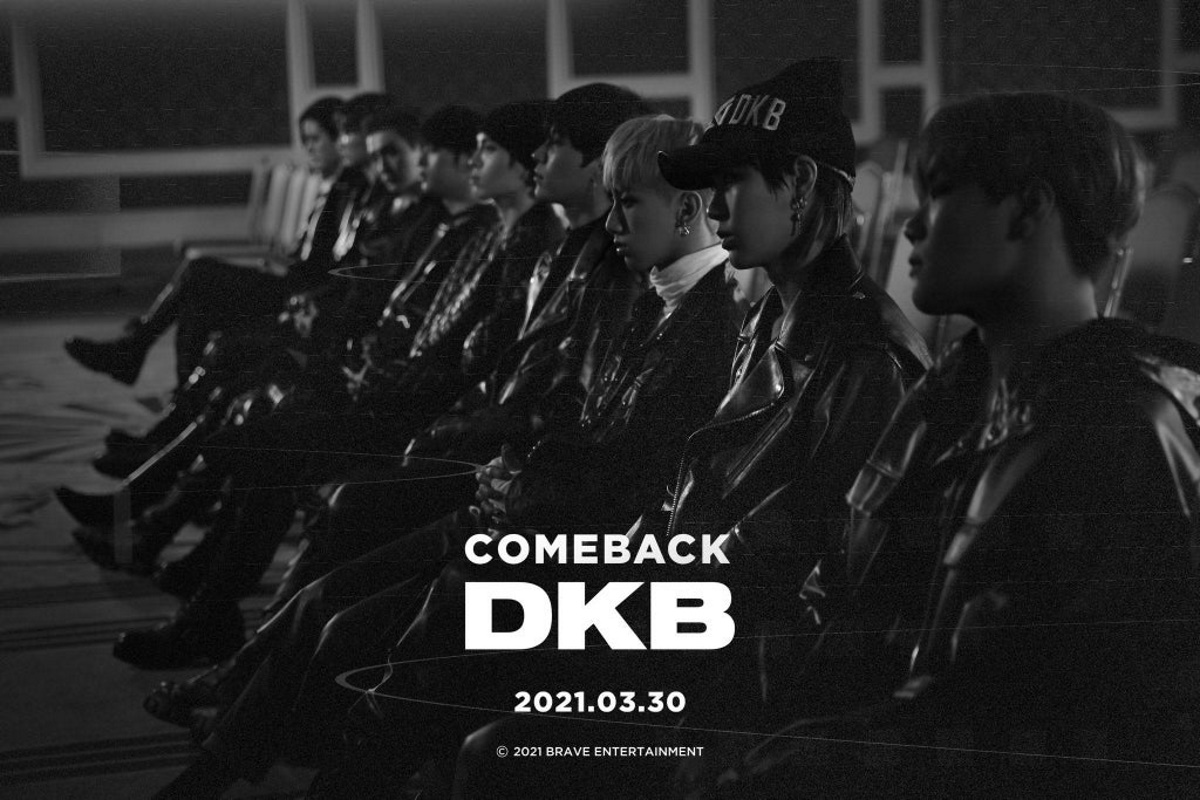 DKB announced their comeback plans in bold black and white.
---
Junho of DRIPPIN took his turn as the subject of a teaser film.
---
Ghost9 returned with their new MV for Seoul. They also kicked off their comeback on Countdown.
---
YoonA of Girls' Generation summoned thoughts of spring in a Miu Miu photoshot.
---
G-REYISH wore black for a Countdown stage of Breath.
---
iKON performed Flower for KBS Cool Live. The boys also returned to Countdown with Why, Why, Why.
---
IU shared a teaser video for her upcoming MV Flu.
---
Jessi smoldered in new teaser images.
---
K. Will released a new song entitled Come to Me.
---
Sojung of Ladies Code released 괜찮아 (It's alright) (마우스 OST) Mouse OST Part 1.
---
Lucy faced off against a shark for ARIRANG.
---
MCND was back on Countdown with Not Over. They also did a dance cover of SHINee's Sherlock.
---
Lien of MIRAE showed off his visuals in a new debut teaser.
---
Doyoung of NCT and Baekhyun of EXO took us behind the scenes of their new duet Rewind: Blossom, due out Friday.
---
Minhyun of NU'EST starred in a spoiler video for their 9th anniversary celebration. Baekho was the subject of one released yesterday.
---
Hyojung of Oh My Girl and Hyojin of ONF teamed up for a Countdown performance of Not Spring, Love, or Cherry Blossom
---
ONF continued their comeback with a Countdown performance of Beautiful Beautiful.
---
PENTAGON teased their new MV.
---
PIXY brought their bold stage of Wings back to Countdown.
---
Purple Kiss showed off their dance cover skills for 1theK.
---
Wendy of Red Velvet discussed her favorite hobby with Marie Claire.
---
SHINee got their sixth win for Don't Call Me with the song scoring 7,505 points on Countdown.
---
Soyou of SISTAR released Good Night, My Love.
---
TRI.BE returned to Countdown with DOOM DOOM TA.
---
Lee Jinhyuk of UP10TION announced an upcoming solo comeback scheduled for April. In other news, Kim Wooseok shared the date for his fan meeting: March 28, 2021.
---
VERIVERY looked dapper for their Countdown stage of Get Away.
---
WayV performed Kick Back on Countdown for the first time.
---
WEEEKLY gave us a taste of their new album with a highlight medley.
---
WEi hit the Countdown stage with All or Nothing and showed off their dance skills.
---
Wonho delivered looks to please hard and soft stans alike in a photoshoot for MAPS.
---
WOODZ performed a special stage of Touché.
---
And last but not least, here is the password for our KICK OFF MARCH WITH WAYV GIVEAWAY
REGULAR
You can enter it on our giveaway page
---
ab6ix astro ATEEZ baekhyun blackpink bts chung ha cix cravity dreamcatcher DRIPPIN exo gidle golden child got7 hoppipolla ikon itzy iu Kang Daniel mamamoo MCND mirae MONSTA x nct Oh My Girl Oneus ONF OnlyOneOf Pentagon PIXY Purple Kiss Red Velvet Seventeen SHINEE stray kids Super Junior T1419 TRI.BE Twice Up10TION Verivery Victon WEi WJSN