in which cix goes black and white, eunji & yoseob top the charts, shinee wins a third trophy & more
read on, stans, read on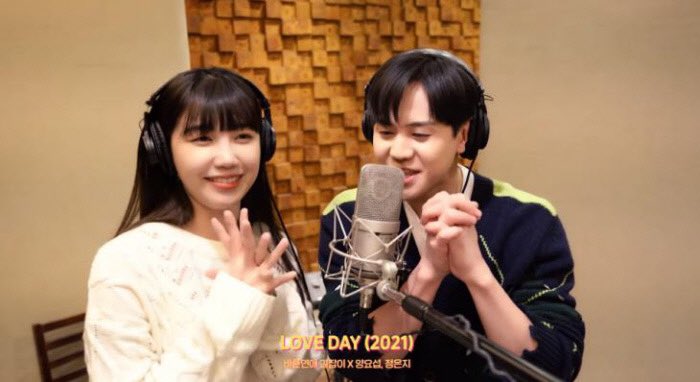 Eunji of Apink and Yoseob of Highlight topped the Genie charts yesterday with the 2021 version of their duet Love Day.
---
ATEEZ rocked leather for a Music Core performance of Fireworks.
---
BDC released a new choreography teaser for their upcoming comeback.
---
Jisoo of BLACKPINK is the new ambassador for Dior.
---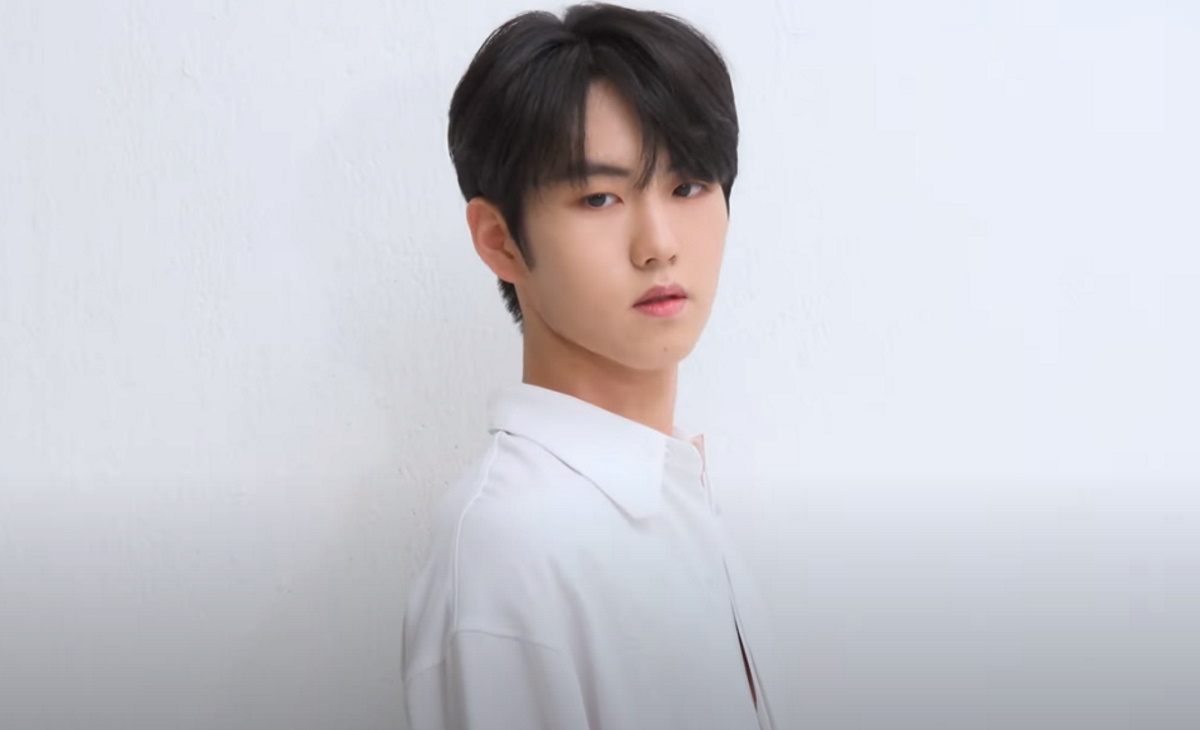 Pre-debut group C9ROOKIES introduced us to member Yewang.
---
Chung Ha and RAIN performed a Be Original version of Why Don't We.
---
Pre-debut group CIIPHER gave us a first look at their members with individual teaser photos.
---
CIX released a special clip of their beautiful ballad Stairway to Heaven. They also completed their Cinema comeback on Music Core.
---
CRAVITY released charismatic new promo photos.
---
Jonghyeong of DONGKIZ showed off his dance skills with a cover of SHINee's Don't Call Me.
---
Donghyun of DRIPPIN showed off a new red 'do in a teaser video.
---
Golden Child returned to Music Core with Breathe.
---
G-REYISH made their first Music Core appearance of Blood Night.
---
Youngso of Hoppipolla showed off his fingerstyle skills with a Toy cover.
---
---
iKON performed their new single Why, Why, Why on Music Core for the first time.
---
Kingdom wore royal purple for a Music Core stage of Excalibur.
---
MCND gave the Music Core debut of their post-comeback song Not Over.
---
Yubin of MIRAE showed off his visuals in a debut preview video.
---
J.DON of N.Flying gave another fun performance of his song Clicker, this time on Music Core.
---
ONF performed a relay dance version of BTS' I Need You and did their Beautiful, Beautiful stage on Music Core.
---
Ella of PIXY performed a cover of Ariana Grande's God Is a Woman.
---
Purple Kiss released a track list for their debut album and teaser images of Yuki, Chaein and Swan.
---
Wendy of Red Velvet performed Alone on Music Bank. Also, Yeri marked the occasion of her birthday by donating 10 million to won to Jusarang Community's Baby Box, a charity that provides support for single mothers.
---
SHINee took home their third win for Don't Call Me, this time on Music Core. They performed the single and CODE on the show.
---
Soyou released starry teaser photos for her upcoming comeback.
---
Sunmi gave a bold performance of Tail on Music Bank.
---
TRI.BE performed DOOM DOOM TA on Music Core and turned themselves into animals for a part switch version of the song.
---
Twice announced the upcoming release of a Japanese single due out on May 12, 2021.
---
VERIVERY lined up for a dance relay of Get Away and performed the song on Music Core.
---
WAYV unveiled new teaser images for their upcoming comeback.
---
WEi was back on Music Core with a bold performance of All or Nothing. They also gave a number of performances on Sketchbook.
---
Mino of WINNER shook his tail with Sunmi.
---
---
And last but not least, here is the password for our MAKE YOURSELF SHINE WITH SHINee GIVEAWAY
TAEMINT
You can enter it on our giveaway page
---
ab6ix astro ATEEZ baekhyun blackpink bts chung ha cix cravity dreamcatcher DRIPPIN exo gidle golden child got7 hoppipolla ikon itzy iu Kang Daniel mamamoo MCND mirae MONSTA x nct Oh My Girl Oneus ONF OnlyOneOf Pentagon PIXY Purple Kiss Red Velvet Seventeen SHINEE stray kids Super Junior T1419 TRI.BE Twice Up10TION Verivery Victon WEi WJSN