in which brave girls roll back to number one, exo racks up millions, iu wears the crown, young k is wonderful & more
read on, stans, read on
ATEEZ released a teaser for their new MV.
---
BRAVE GIRLS' Rollin made its way back to number one on Bugs.
---
Chung Ha gave another bold performance of Bicycle, this time on Inkigayo.
---
CIX returned to Inkigayo with Cinema.
---
Young K of Day6 and Park Moonchi released their colorful new video for What a Wonderful Word.
---
Yebin of DIA released a sweet cover of That's Okay.
---
EXO's MV Ko Ko Bop surpassed 300 million views on YouTube. It is their third MV to hit the milestone.
---
Golden Child performed Breathe on Inkigayo for the first time.
---
HA:TFELT released a new single called Every Love.
---
iKON hit the road in the MV teaser for Why Why Why.
---
IU took the triple crown on Inkigayo with Celebrity winning for the third time.
---
Kang Daniel continued his comeback with a performance of Paranoia on Inkigayo.
---
Kingdom looked regal in velvet, performing Excalibur on Inkigayo.
---
MIRAE completed their debut promo photo release with a solo photo of Dongpyo and a group photo.
---
Jane of MOMOLAND launched her own YouTube channel.
---
J.DON of N.Flying gave a fun performance of Clicker.
---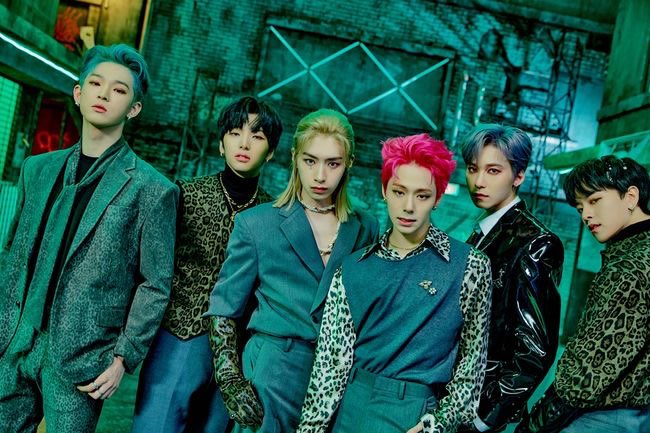 ONEUS wrapped up a very successful comeback. Their album sales were 1.8 times higher than their previous release, and the album reached the top of both Hanteo and iTunes chart.
---
ONF performed their Beautiful, Beautiful stage on Inkigayo for the first time.
---
Hui and Shinwon of PENTAGON released a new song called WTH.
---
PIXY made their first-ever performance on Inkigayo with Wings. The girls also released a dance practice of the song.
---
Purple Kiss has announced their official debut date: March 15, 2021.
---
SHINee performed two stages on Inkigayo: Don't Call Me and Heart Attack.
---
Sunmi was red hot with a performance of Tail on Inkigayo.
---
T1419 continued their debut music show tour with ASURABALBALTA on Inkigayo.
---
Treasure started gearing up for their Japanese debut by releasing jacket photos for their upcoming album.
---
TRI.BE was back and in brown performing DOOM DOOM TA on Inkigayo.
---
Kim Wooseok of UP10TION put on plaid for an Inkigayo stage of Sugar.
---
WEi performed All or Nothing on Inkigayo for the first time.
---
Yoon of WINNER suffered a wardrobe malfunction during an online fan event, ripping his pants.
---
Wonho performed his new song Lose on Inkigayo for the first time.
---
And last but not least, here is the final password for our BEE A BTS WINNER GIVEAWAY
BANGTAN
You can enter it on our giveaway page
---
ab6ix astro ATEEZ baekhyun blackpink bts chung ha cix cravity dreamcatcher DRIPPIN exo gidle golden child got7 hoppipolla ikon itzy iu Kang Daniel mamamoo MCND mirae MONSTA x nct Oh My Girl Oneus ONF OnlyOneOf Pentagon PIXY Purple Kiss Red Velvet Seventeen SHINEE stray kids Super Junior T1419 TRI.BE Twice Up10TION Verivery Victon WEi WJSN