in which blackpink raises the bar, daniel gets his first win, keembo takes us inside, sunmi shakes her tail & more
read on, stans, read on
Mina of AOA looked stunning in new photos.
---
ASTRO shared an adorable anniversary video.
---
ATEEZ broke their personal record, selling more 350,000 of their new mini album during preoders.
---
BDC released out-of-this-world new promo images.
---
BLACKPINK became the first kpop group ever to surpass 1.5 billion views on YouTube with DDU-DU DDU-DU hitting the milestone two years, eight months and eight days after its release.
---
The Boyz released a second teaser video for Breaking Dawn.
---
CHEETAH released a new music video teaser for Villain ft. Jamie.
---
CIX brought the sunshine, wearing yellow to perform Cinema on The Show. They also showed off their vocal skills with Everything.
---
DREAMCATCHER looked fiery in red, performing Wind Blows on The Show.
---
Fishingirls rocked The Show stage with Fishing King.
---
Ghost9 released new promo photos for their upcoming comeback.
---
Golden Child hit the court in a teaser for Breathe. Also, Donghyun performed a Justin Bieber cover.
---
JB of GOT7 was red hot in a new photoshoot for 1st Look.
---
Yoonsan of Hotshot announced his military enlistment.
---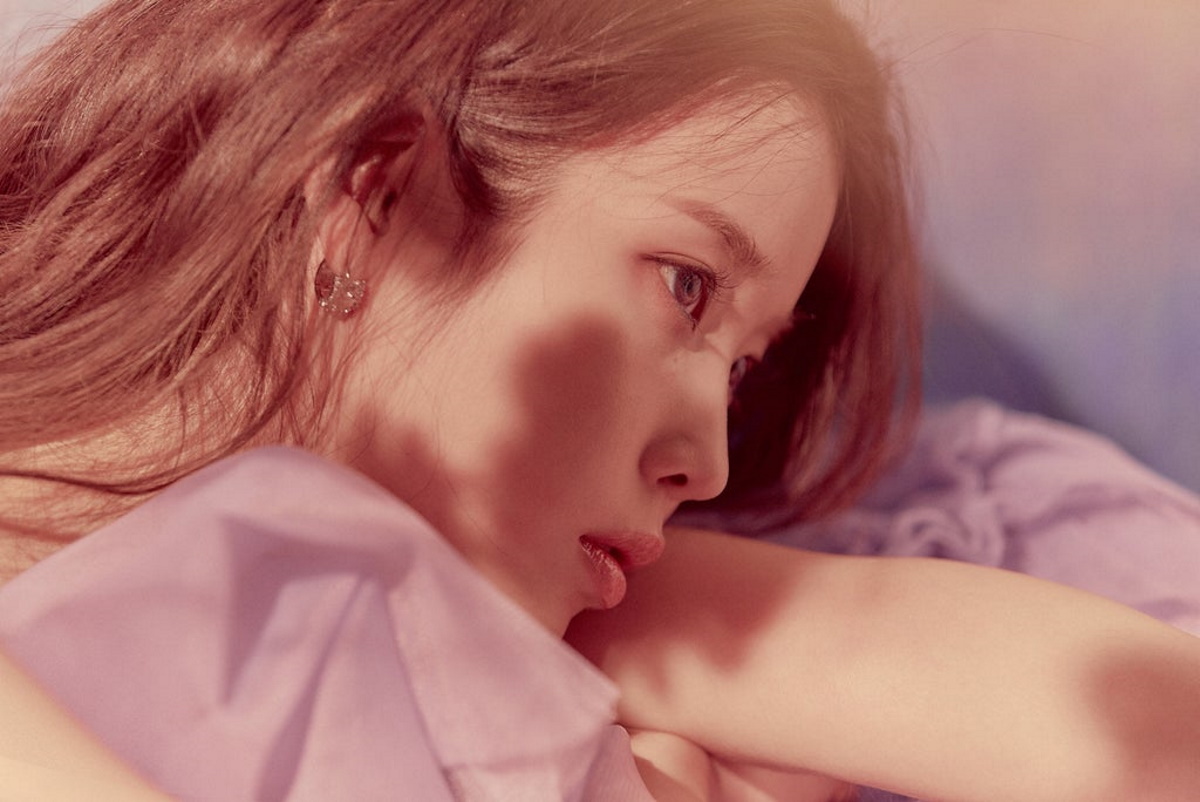 IU looked dreamy in a new promo image for HILAC.
---
IZ*ONE gave a sneak peek of their online concert.
---
Kang Daniel released a performance video for Paranoia.He also took home is first music show win for the song from The Show. The song scored 7,985 points.
---
KEEMBO released a heart-wrenching new MV entitled Inside. The video has some disturbing scenes, so YouTube will not allow it to be embedded here. You can watch it on the site.
---
Kingdom made their first appearance ever on the The Show with Excalibur.
---
Lucy gave fans a double feature, performing Stove and Hero on The Show.
---
A new teaser was released for Chenle of NCT's new song with IMLAY.
---
YooA of Oh My Girl looked gorgeous in a new photoshoot with Esquire.
---
ONEUS got all dappered up for a performance of Rewind on The Show.
---
Park Jihoon looked tough in new teaser images for Call U Up.
---
Dawon of SF9 announced a role in the upcoming drama Doom at Your Service.
---
SHINee gave us a preview of their Be Original stage of Don't Call Me.
---
Sunmi released a bold new MV for Tail.
---
Swan showed off her sweet voice, performing Space on The Show.
---
T1419 brought their bold song ASURABALBALTA to The Show.
---
TRI.BE made their first appearance ever on the The Show with DOOM DOOM TA.
---
TXT's album Still Dreaming entered the Billboard Top 200 at number 173.
---
Soohyun and Hoon of U-KISS returned to The Show with I Wish.
---
Verivery released moody new promo photos of Gyehyeon and Yeonho.
---
WAYV announced a comeback for March 10, 2021.
---
WEEEKLY shared the date for their upcoming comeback.
---
Dokyeon of Weki Meki was confirmed to have a role in the drama Cliffhanger.
---
Wonho gave us a preview of his new album.
---
WOODZ released the schedule for his upcoming comeback.
---
And last but not least, here is the password for our BEE A BTS WINNER GIVEAWAY
ARMY
You can enter it on our giveaway page
---
ab6ix astro ATEEZ baekhyun blackpink bts chung ha cix cravity dreamcatcher DRIPPIN exo gidle golden child got7 hoppipolla ikon itzy iu Kang Daniel mamamoo MCND mirae MONSTA x nct Oh My Girl Oneus ONF OnlyOneOf Pentagon PIXY Purple Kiss Red Velvet Seventeen SHINEE stray kids Super Junior T1419 TRI.BE Twice Up10TION Verivery Victon WEi WJSN