in which cix gets cinematic, golden child gets their first win, jin tops the charts, seventeen is a quick study & more
read on, stans, read on
Gisele and Winter of aespa looked ethereal in photos for their upcoming single.
---
Jennie of BLACKPINK debuted her own YouTube channel just last month and has now hit a huge milestone–5 million subscribers!
---
Boyhood was back with Luxury Big House on The Show.
---
Jin of BTS reached the top of the King's Choice Hot 50 World Song Chart with Abyss.
---
Cherry Bullet banged out a great stage of Love So Sweet on The Show.
---
CIX took us to the movies with their new MV for Cinema and debuted both their new single and their b-side Young on The Show.
---
CRAVITY took two turns on The Show's stage with My Turn and Mammoth.
---
DALsooobin looked and sounded amazing, premiering Sign on The Show.
---
Daybreak teamed up with Heize for some drama in the new MV for Doesn't Make Sense.
---
DreamCatcher gave a powerful performance of Odd Eye on The Show and released a performance MV for the song.
---
Golden Child set fire to The Show stage with Burn It, winning their first trophy for the song. The boys also performed Cool Cool.
---
HyunA popped out of the pool table to promote the upcoming MV for Good Girl.
---
Kingdom released a new teaser for their debut video Excalibur.
---
Pre-debut group MIRAE shared their first preview film, introducing member Park Siyoung.
---
Oh My Girl performed Krystal for MTV's Trip to K-Pop.
---
Oneus brought their fierce choreography to The Show's stage with No Diggity.
---
Pink Fantasy sweetened up The Show's stage with Lemon Candy.
---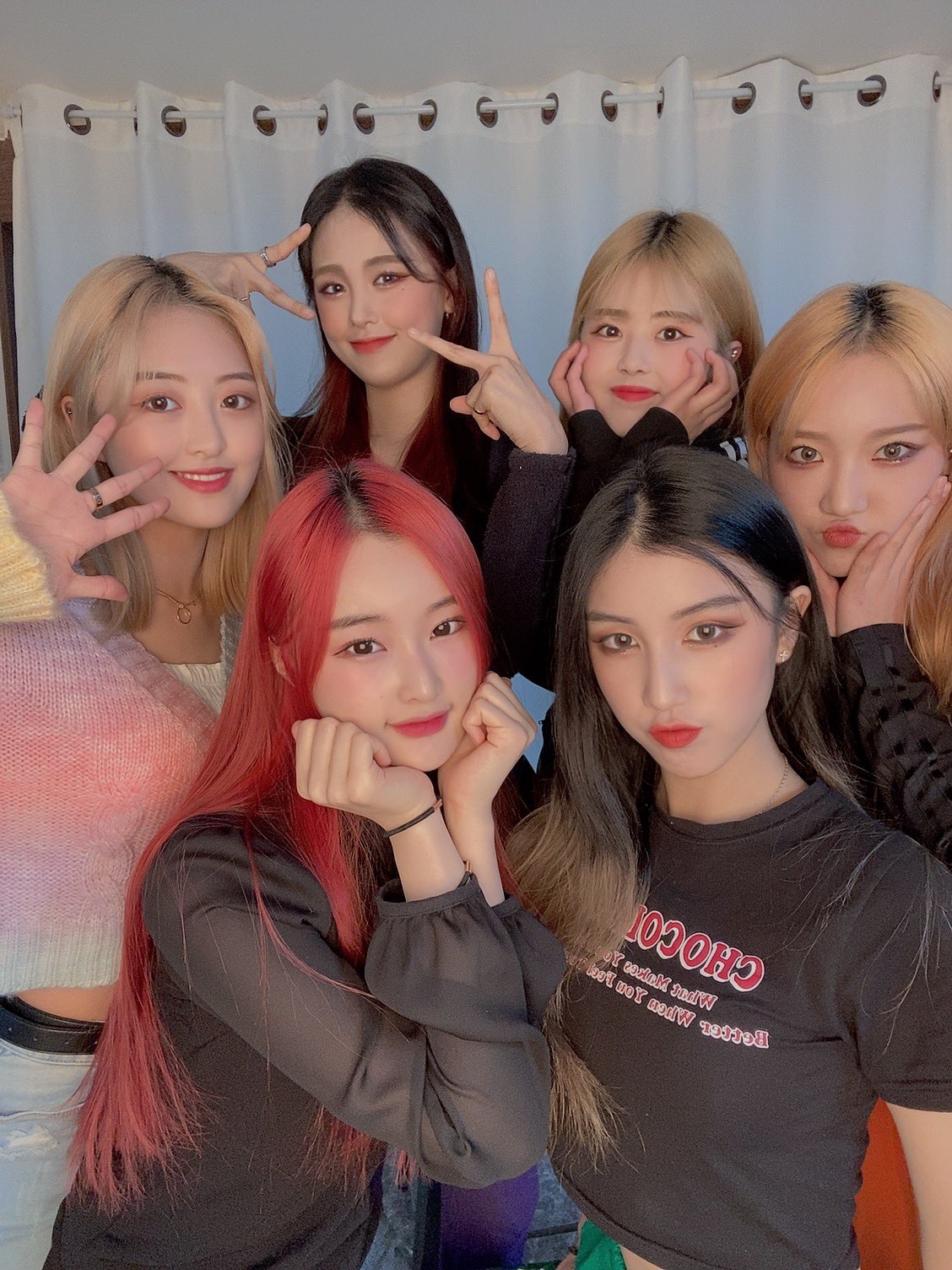 Pre-debut group PIXY announced that their official debut will be on February 27, 2021. The group includes six members, including Mirae, formerly of Cherry Bullet, and Saet Byeol, formerly of Girl Alert. HappyTribe Entertainment reps the girls.
---
Yeri of Red Velvet announced plans to make her acting debut on Drama Stage 2021.
---
Seventeen picked up Tik Tok dance challenges at an amazingly fast pace for Cosmo.
---
Sunmi announced comeback plans for next month.
---
Donghae and Eunhyuk of Super Junior got advice about renaming their subunit on Unpredictable Fortunetellers.
---
T1419 pulled out pink for their performance of ASURABALBALTA on The Show.
---
Treasure donned their dapper duds in promo photos for their 2021 Welcoming Collection.
---
Kim Wooseok of UP10TION whet our appetites for his new album with a Tasty sampler.
---
Sejun and Subin of VICTON tried their hand at ASMR for 1theK.
---
Ravi of VIXX teased his new song Beom 虎.
---
Youha loosened her tie for a performance of Abittipsy on The Show.
---
And last but not least, the secret word for our V is for Valentine giveaway:
SINGULARITY
You can enter it on the giveaway page for five additional entries!
ab6ix astro ATEEZ baekhyun blackpink bts chung ha cix cravity dreamcatcher DRIPPIN exo gidle golden child got7 hoppipolla ikon itzy iu Kang Daniel mamamoo MCND mirae MONSTA x nct Oh My Girl Oneus ONF OnlyOneOf Pentagon PIXY Purple Kiss Red Velvet Seventeen SHINEE stray kids Super Junior T1419 TRI.BE Twice Up10TION Verivery Victon WEi WJSN