in which ateez goes to work, iu has all eyes on her, loona reaches american radio, shinee is (almost back) & more
read on, stans, read on
ATEEZ debuted their new series Salary Lupin.
---
BLACKPINK teased their upcoming appearance on The Late Late Show with James Corden.
---
Chung Ha wowed with the concept video for her upcoming album.
---
Yonghee of CIX got up to some mischief in the latest concept video for their new album.
---
DreamCatcher's Odd Eye reached the iTunes top 10 in 16 countries, including Brazil, Canada, Mexico, Norway Russia, Spain and Sweden.
---
(G)I-DLE shared a lyric video for the English version of HWAA.
---
Golden Child brought Burn It to Weekly Idol.
---
Hoppipolla shared some more recording footage with their newest v-log.
---
HyunA gave a final peek at her MV for I'm Not Cool, set to debut tomorrow.
---
L of Infinite has confirmed a comeback is on the way.
---
ITZY announced a new series that will air on hello82's YouTube channel, beginning February 8, 2021.
---
IU released her music video for Celebrity, which at once delights the eye and sends a message about fame. She also became the official face of the outdoor lifestyle brand Black Yak.
---
Kim Jaehwan showed off his vocal talents with Making Memories on Immortal Songs 2.
---
Loona debuted on the Top 40 pop radio airplay chart in the United States for the first time with Star reaching the number 39 spot.
---
Mijoo of Lovelyz teased her upcoming Paul Kim cover.
---
Jaehyun of NCT built excitement for his upcoming drama m.dear with new stills.
---
Nu'est helped Professor Seo Kyung Duk of Sungshin Women's University spread the Korean language with Easy Korean, Correct Korean-Safety Terms in Winter.
---
Oneus has broken their previous initial album sales record with Devil already selling 97,125 copies.
---
Raina of After School teamed up with Ryu Sera of 9MUSES, DALsooobin of Dalshabet, Gayoung of Stellar, Soyul of Crayon Pop, NADA of Wassup for We Are the One.
---
Seventeen gifted Carats a shiny new live version of Shining Diamond recorded during their 2021 online concert.
SHINee announced The Ringtone: SHINee is Back, a live broadcast where they will debut their new comeback song, share memories with fans and perform their song Good Evening.
---
Kyuhyun of Super Junior performed 'Hospital Playlist' OST 'Confession is Not Flashy' on Sketchbook.
---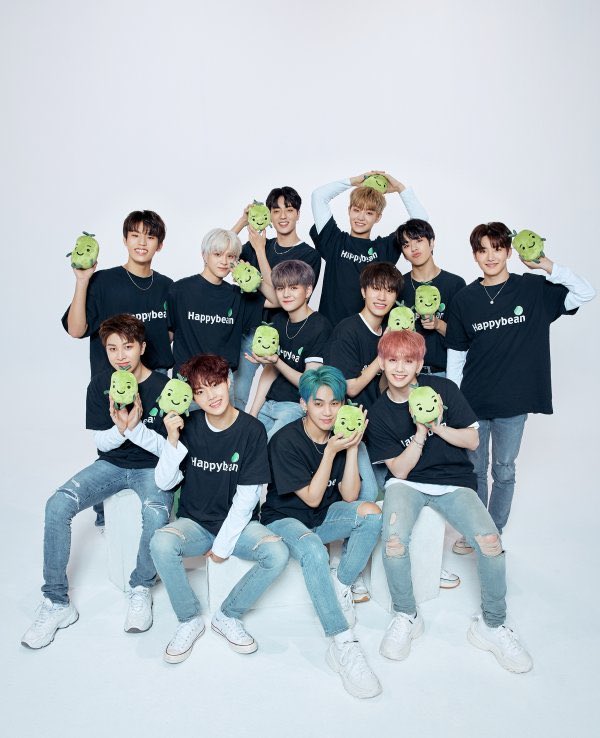 Treasure is teaming up with Muju YG Foundation and Childhood Cancer NGO Hanbit to encourage young people to develop good saving habits and contribute to charity.
---
TXT snatched the number one spot on Japan's Oricon Weekly Album Chart with Still Dreaming.
---
Soohyun and Hoon of U-KISS got cozy in their new MV for I Wish.
---
Yohan of Wei showed off some boyfriend looks The North Face for a new Singles photoshoot.
ab6ix astro ATEEZ baekhyun blackpink bts chung ha cix cravity dreamcatcher DRIPPIN exo gidle golden child got7 hoppipolla ikon itzy iu Kang Daniel mamamoo MCND mirae MONSTA x nct Oh My Girl Oneus ONF OnlyOneOf Pentagon PIXY Purple Kiss Red Velvet Seventeen SHINEE stray kids Super Junior T1419 TRI.BE Twice Up10TION Verivery Victon WEi WJSN